MOPAR MUSCLE Performance builds for 727/ 904
Putting Your Mopar Power to the Ground!
At RedLine Transmissions, we thoroughly test our products to ensure only the highest quality for our customers. From a stock power show car to an 8-second quarter mile racer, we have a build engineered for your application. Each Stage of a 727 build is engineered through extensive real-world testing and development. Our builds are precision-assembled and tested at our facility before being installed or shipped to our customers.
Dodge/Plymouth builds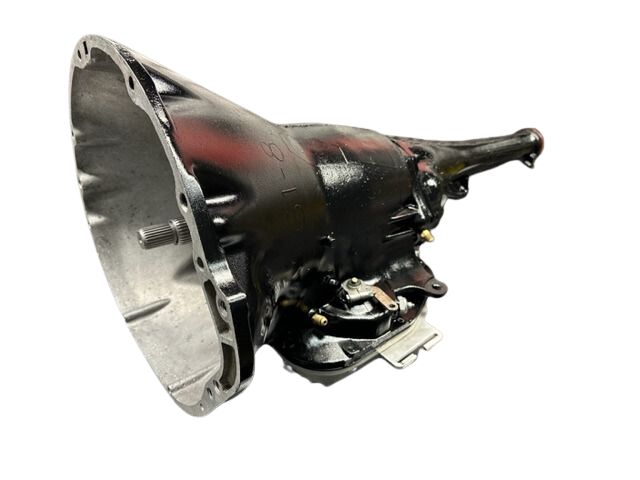 Stage 1- Street Stock
Stock to Mildly Modified Street Car
This Build is Engineered for the fairly stock Mopar that wants a good shift feel. This is a Stock rebuild with the addition of a high-pressure valve body. Rated at up to 400HP
Build Cost: $1,950.00
Precision Assembly at our Facility
Redline Stage 1 Clutch and Steel Kit
Upgraded 2nd Gear Band Material
Billet band strut
Blueprint Hard Parts Inspection
Stock Capacity Pan
Stock Front Servo
New Thrust Washers
Gaskets and Seals
Redline High-Pressure Custom Built Valvebody
Add $300 for Reverse Manual VB upgrade
Completely Rebuilt Front Pump
Bead Blasted Case
Painted High-Quality Silver or Black
---
Stage 2- Super Street
Street Car/Occasional Drag Racing
This Build is Engineered for the Hot Street Car that could occasionally go to the track. It offers many performance upgrades with a budget-friendly price tag. Rated at up to 500HP
Build Cost: $2,500.00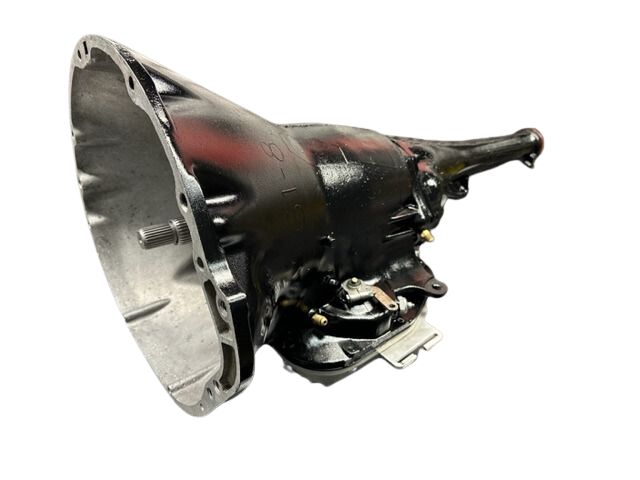 Precision Assembly at our Facility
Redline Stage 2 Clutches and Steels with Additional Clutches in Direct
Upgraded to Solid 2nd Gear Band
Billet 4.2 Lever
Billet Band Strut and anchor
Blueprint Hard Parts Inspection
New Stamped Steel Pan adds approx 2-3 extra quarts of fluid
Redline Servo Upgrade
Thrust Washers
Gaskets and Seals
Redline High-Pressure Custom Built Valvebody
Add $300 for Reverse Manual VB upgrade
Completely Rebuilt Front Pump
Bead Blasted Case
Painted High-Quality Silver or Black
---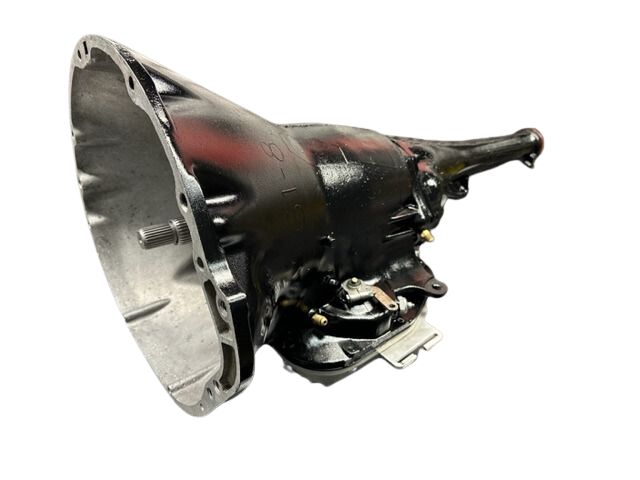 Stage 3 -Super Stock
Hot Street/Competition
Engineered for Durability in a harsh environment. This build can do it all. Drag Racing, Heavy Street Use, Daily Driving. Rated at up to 750HP
Build Cost: $3,950
Precision Assembled at our Facility
Vent Relocation
Billet Steel Direct Drum
Raybestos GPZ clutches and Kolene Steels Throughout, with additional clutches in Forward and Direct
Ultimate 16 Roller Bolt in Sprag
HP Steel 2nd gear band
Billet Reverse Servo
Billet 4.2 Lever
Billet Band Strut
Billet forward piston with High-Pressure Bellville Spring
Blueprint Hard Parts Inspection
Billet Accumulator
Redline Front Servo
Upgraded Thrust Washers
Upgrade to fully Rollerized Planetaries add $1250
TIG Welded Planetary hubs
Gaskets and Seals
Redline Custom Built and Dyno Tested Reverse Manual High-Pressure Valvebody
Add $350 for Transbrake VB upgrade
Deep Capacity Aluminum Transmission Pan (3 additional quarts of fluid)
Bead Blasted Case
High-Quality Silver Metallic Paint Job
---
Stage 4 – The Racer
Extreme Competition
Engineered for Competition Use. This Build has it all. The highest quality billet parts available, best bands and clutches with competition tolerances. Rated at up to 1200HP
Build Cost: $8,950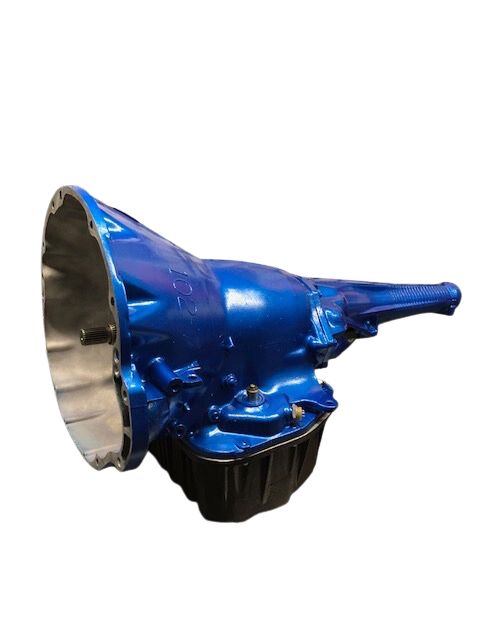 Precision Assembled at our Facility
Vent Relocation
Billet Input Shaft
Billet Output Shaft
Billet Steel or Aluminum Direct Drum
Billet Forward Drum
Raybestos GPZ clutches and Kolene Steels Throughout, with additional clutches in Forward and Direct
Ultimate 16 Roller Bolt in Sprag
HP Steel 2nd gear band
Billet Reverse Servo
Billet 4.2 Lever
Billet Band Strut
Billet forward piston with High-Pressure Bellville Spring
Blueprint Hard Parts Inspection
Billet Accumulator
Redline Front Servo
Upgraded Thrust Washers
Upgraded to fully Rollerized Planetaries
TIG Welded Planetary hubs
Gaskets and Seals
Redline Custom Built and Dyno Tested Reverse Manual High-Pressure Trans Brake Valvebody
Race Front Pump with Hardened Gears and Increased Oil Volume to Direct
Deep Capacity Aluminum Transmission Pan (3 additional quarts of fluid)
Bead Blasted Case
High-Quality Silver Metallic Paint Job
Transmission Upgrades
√ Billet 300M Direct Drum: $750.00
√ High Volume Race 727 Front Pump: $550.00
√ Rollerized Planetary Kit with L/R Drum and center support: $1250
√ Deep Capacity Aluminum 727 Pan: $350.00
√ REDLINE AUTOMATIC VALVEBODY CUSTOM BUILT AND DYNO TESTED: $400.00
√ REDLINE FULL MANUAL HIGH-PRESSURE VALVEBODY CUSTOM BUILT AND DYNO TESTED: $550.00
√ 16 Roller Ultimate Sprag: $250
√ Trans Brake Valve Body Reverse Manual High Pressure: $750
√ Redline Front Servo Upgrade: $125
√ Billet Forward Piston: $125