DODGE/RAM Transmission 2003-2007 48RE Stage 2
Daily Driver/Light Towing
This transmission is the perfect fit for the daily driver that does occasional light towing. (Less than 12,000 lbs) The build of this transmission is for trucks with up to 450 horsepower. This build includes many performance benefits with a price tag comparable to a stock rebuild.
The transmission includes:
Low Stall Billet Cover Single Disk Converter
RedLine Spec Clutches and Steels with Additional Clutches in Direct
Upgraded 2nd Gear Band
Billet 4.2 Lever
Billet Band Strut
Tig Welded Planetary Hubs
RedLine Servo Upgrade
All New Bearings
New Teflon-coated Thrust Washers
Gaskets and Seals
RedLine High Pressure Custom Built and Dyno Tested Valvebody
Rebuilt and blueprinted Front Pump
New OD/LU Solenoid pack
Upgraded Governor Sensor and Solenoid
New MOPAR Filter
Bead Blasted Transmission Case Painted in High Quality Silver Metallic
Stock Transmission Pan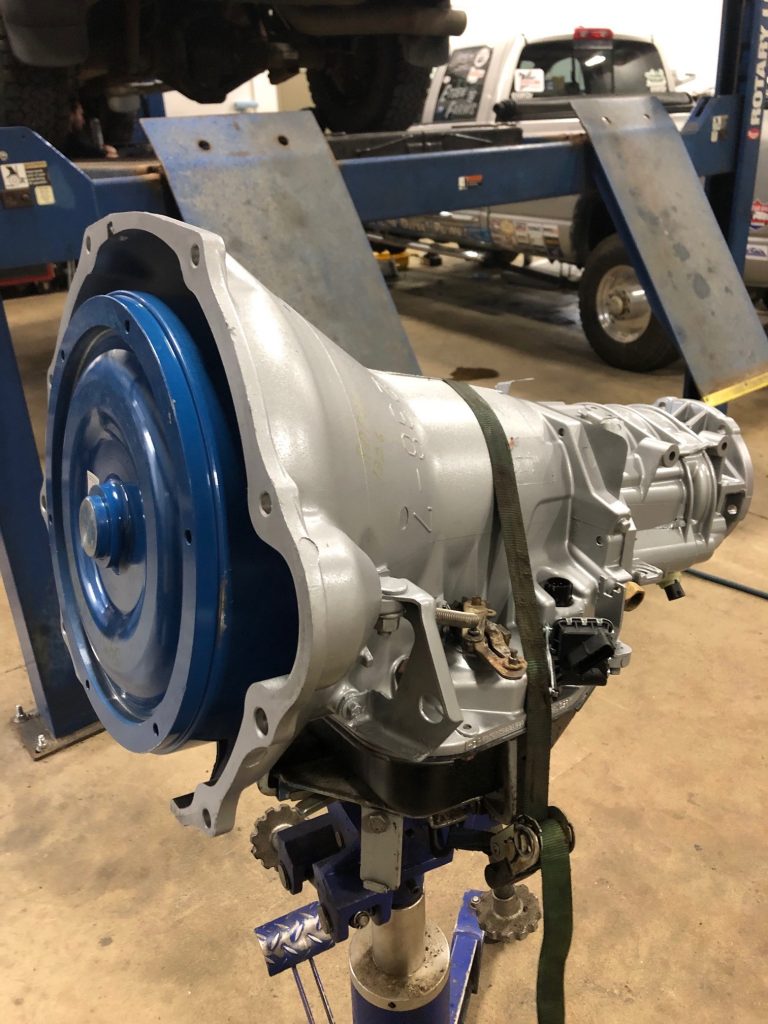 Horsepower Rating: 450hp to the tires.
Build Cost $ 3,950.00
Need your transmission installed? We can do that. Contact us!