DODGE/RAM Transmission 2019- Present 68RFE Stage 2.5
Towing/Performance
"THE HEAVY-DUTY"
This build is our most popular. The Stage 2.5 transmission was designed for the daily driver/tow machine with up to 550 HP. The feel and shift firmness are noticeably increased over our Stage 2.

The transmission includes:
Billet Flex Plate
Three Disk Gorend Low Stall Billet Torque Converter
Sonnax Billet Overdrive Drum (Includes 35% increased clutch capacity) with RedLine spec'd Clutches and Steels
Alto G3 Clutches and Steels (Increase holding capacity in 2nd & 4th clutch packs)
RedLine High Performance UD, Reverse and Low Reverse Clutches and Steels
Redline High Pressure Custom Built Valvebody
RedLine Modified Front Pump
All New Bearings
Gaskets and Seals
Billet Aluminum Channel Plate
Billet 3 Ring Accumulators
New Bonded Pistons
New Electronic Solenoid pack
HD L/R Sprag (Roller style)
New Speed Sensors and Line Pressure Solenoid
Tig Welded Input Planetary
New MOPAR Filters
Factory Oil Pan
Bead Blasted Transmission Case Painted in High Quality Silver Metallic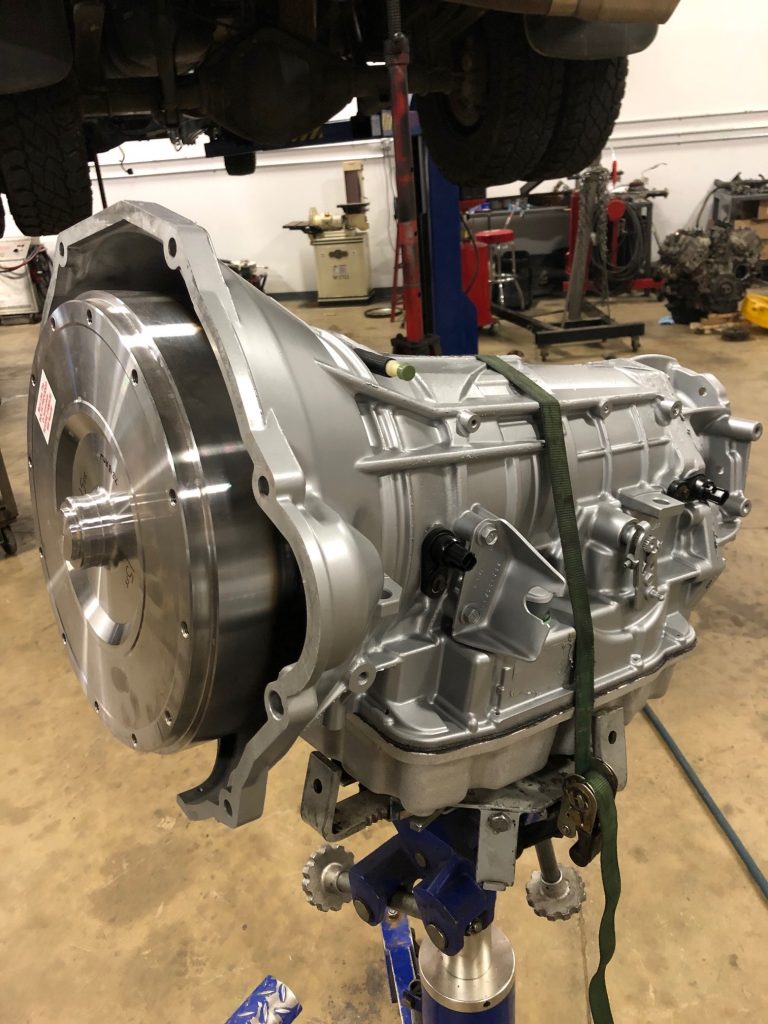 Horsepower Rating: 550rwhp to the tires. This transmission build requires line pressure tuning of 225psi.
Build Cost $6,750.00
Need your transmission installed? We can do that. Contact us!