48RE Transmission COMPETITION/State 4 2003-2007 DODGE/RAM
Competition
Engineered for durability in a harsh environment.  This build can do it all. Drag racing, sled pulling, heavy towing, street abuse, and daily driving. Rated at up to 1,000HP
Build Cost: $8,000

This build includes:
Precision Assembled at our Facility
Aermet Billet Input shaft
TCS Maraging Billet Intermediate Shaft
TCS 300m Billet output shaft
Billet Flexplate
Goerend Triple Disk Custom Stall Torque Converter
Raybestos GPZ clutches and Kolene Steels Throughout, with additional clutches in Forward, Direct, and Overdrive
Redline Proprietary Overdrive Brake Reaction Plate
HP Steel 2nd gear band
TIG Welded Planetary Hubs
Billet Reverse Servo
Billet 4.2 Lever
Billet Band Strut
Blueprint Hard Parts Inspection
Billet Accumulator
Redline Front Servo
All new Bearings
Upgraded Teflon-coated Thrust Washers
TIG Welded Planetary hubs
Gaskets and Seals
Redline Custom Built and Dyno Tested Automatic shift High-Pressure Valvebody
Upgraded Governor Sensor and Solenoid
New OD/LU Solenoid Pack
Deep Capacity Transmission Pan (4 additional quarts of fluid)
Bead Blasted Case
High-Quality Silver Metallic Paint Job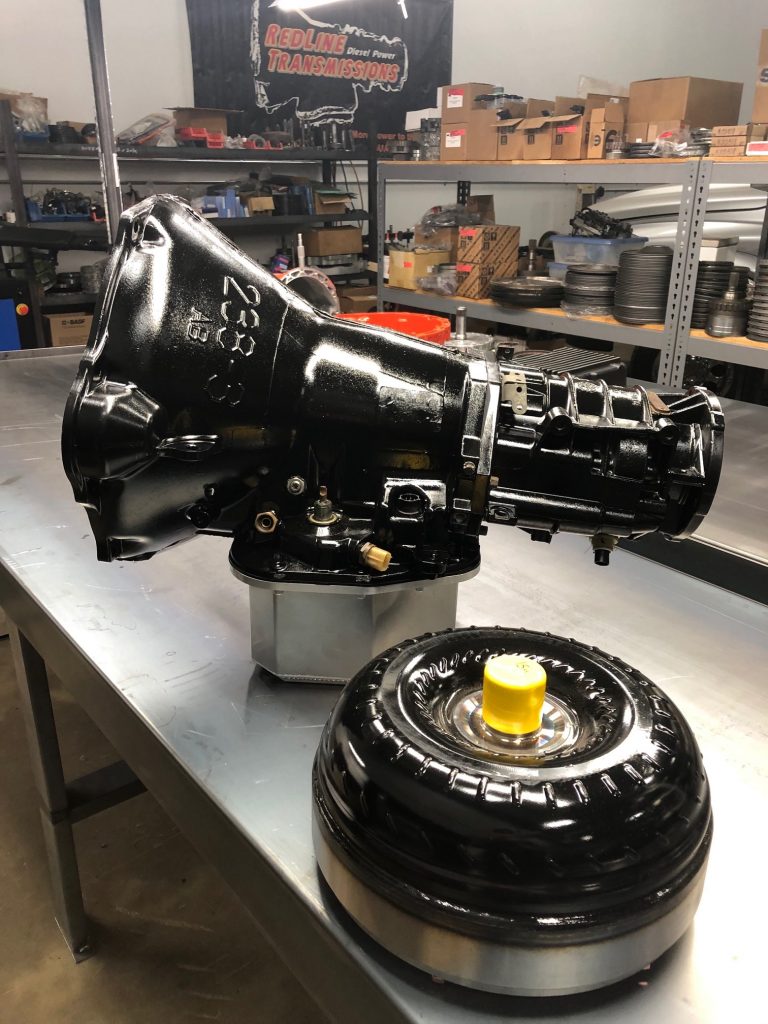 Horsepower Rating: 1,000hp to the tires
Build Cost $8,000.00
Need your transmission installed? We can do that. Contact us!