DODGE/RAM Transmission 1996-2003 47RE Stage 4
Competition
Now we are getting serious. This design of the transmission is for competition use. This transmission will hold up to 1,000hp to the tires. I have personally tested it on my truck. For even greater appeal, this transmission will give you the ability to drive it as a street truck or use it as a tow vehicle.

This build includes:
Aermet Billet Input shaft
TCS Maraging Billet Intermediate Shaft
TCS 300m Billet output shaft
Billet Flex Plate
Billet Triple Disk Goerend Custom Stall Torque Converter
Raybestos GPZ clutches and Kolene Steels Throughout, with additional clutches in Forward, Direct, and Overdrive
RedLine Proprietary Overdrive Brake Reaction Plate
HP 2nd gear band
TIG Welded Planetary Hubs
Billet Reverse Servo
Billet 4.2 Lever
Billet Band Strut and anchor
Billet Accumulator
Redline Front Servo
All new Bearings
New Teflon-coated Thrust Washers
Gaskets and Seals
RedLine Custom Built and Dyno Tested High Pressure Valvebody
New upgraded Sensors and Solenoids
Deep Capacity Transmission Pan (4 additional quarts of fluid)
Bead Blasted Transmission Case Painted in High Quality Silver Metallic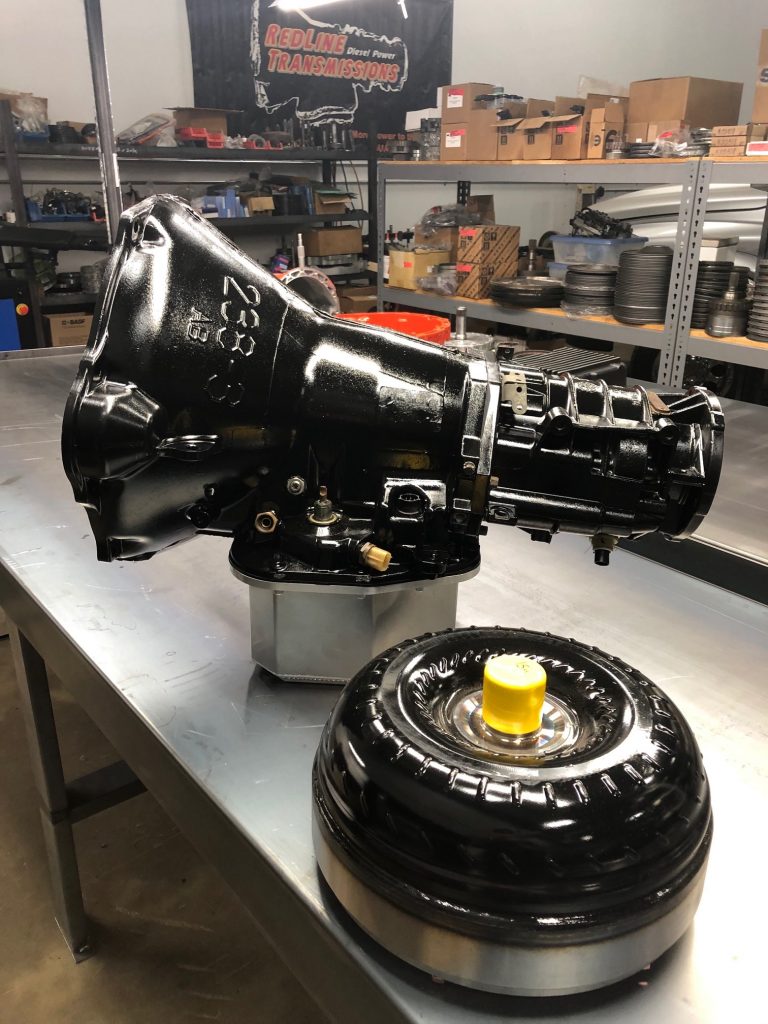 Horsepower Rating: 1000hp to the tires
Build Cost $7,800.00
Need your transmission installed? We can do that. Contact us!